Whether you are starting a new business, or starting to use email, Google accounts are one of the most popular web accounts available. They provide access to online apps such as email, calendar, and document editing. Read more for steps to create a Google Account.
Creating a Google Account
 Open a web browser and navigate to google.com.
Click on the "Sign in" button.

Click on the "Create an account" link.

Fill out your Information. Then click the "Next step" button.
NOTE: The Captcha (box that asks you to type the text in the image) is need to verify that you are a person rather than a computer.
Congratulations! You have created a Google Account!

Next Steps
Clicking on the Apps launcher button 

 will open a pop up to see available apps: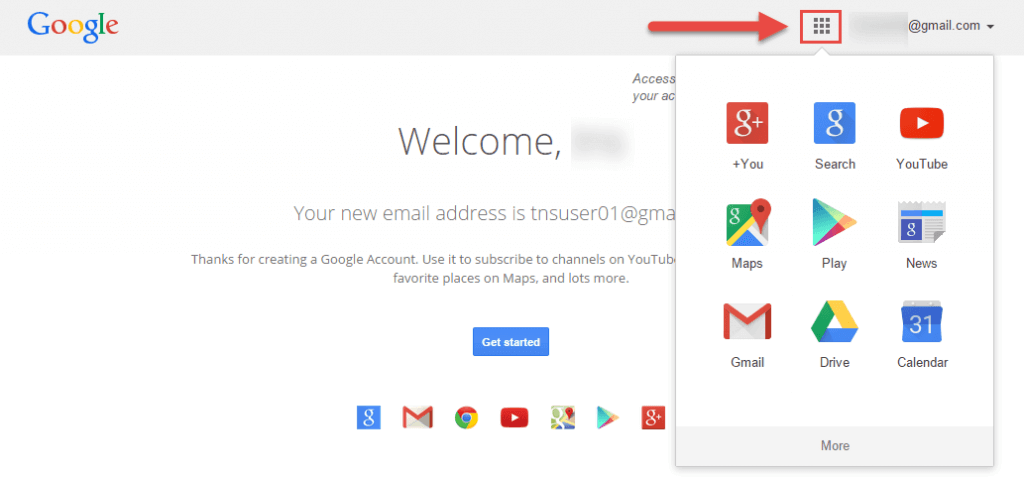 Now you can explore all the different apps available within your Google Account. Many companies rely exclusively on these apps for their day to day operations. Gmail, Drive, and Calendar provide the basic online needs of an individual or office: email, file storage and document editing, and calendar functions.
Support Us!
Thank you for reading this article. If you found it useful, please consider buying us a coffee, subscribing to the YouTube Channel, and/or changing your Amazon bookmark to our affiliate link (CAN, USA, UK). We do this out of general interests and to help others. Thanks!