Class Settings and Displaying the Class Code
The Setting gear in the new interface is the same as the Settings gear added to old classes. Changes to the Class name, description, and room location are available in the settings. 


Other settings include the class code, whether students can post in the Stream, visibility of deleted post for teachers, and guardian email summaries.
The drop-down menu for the class code has the option to display the code on the screen for student if your classroom has a project or interactive whiteboard.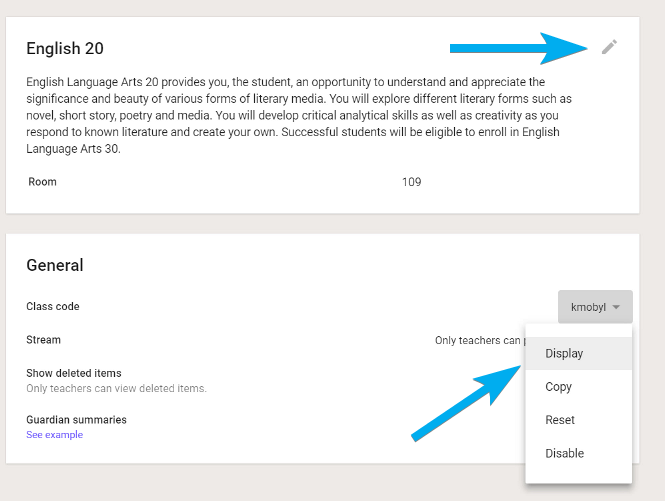 To make the class code even larger, click on the full screen button.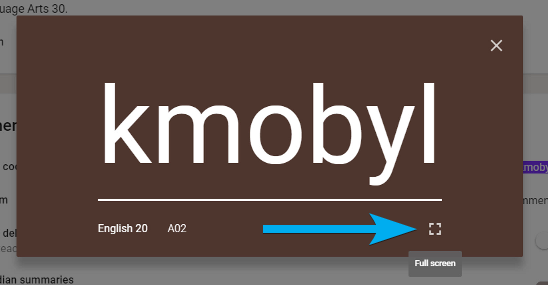 Support Us!
Thank you for reading this article. If you found it useful, please consider buying us a coffee, subscribing to the YouTube Channel, and/or changing your Amazon bookmark to our affiliate link (CAN, USA, UK). We do this out of general interests and to help others. Thanks!